Our Students
We welcome students of Hispanic/Latino heritage. Students who join must commit to personal, social, academic, and cultural growth, and parents must help foster their development. To participate in any Adelante program, both parent and student must be present and register on the first day of the program.
In Adelante everyone has a dream, everyone speaks the same language, and everyone is family" - Sabrina Lloret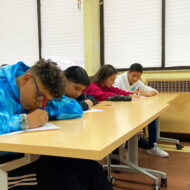 College Prep
We provide academic support, guidance with the college application process, assistance in securing financial aid, mentoring, college visits, essay writing workshops, test preparation, and parental involvement, to prepare our youth for successful entry into higher education.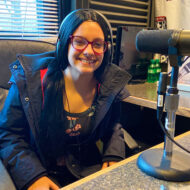 Careers
Adelante supports higher education, assists with goal setting, and provides ongoing guidance to help Achievers navigate their career paths and make informed decisions. These initiatives are a crucial part of Adelante's mission to prepare students for successful careers and contribute positively to our communities.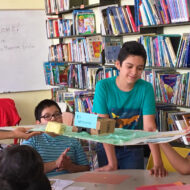 Student Achievement
Our Achievers are empowered to excel academically, pursue higher education, enter the workforce, contribute to their communities, and experience personal growth, all with the active involvement of their parents.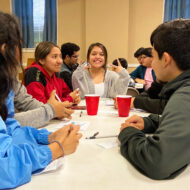 Cultural Exposure
We celebrate and promote the cultural heritage of our Hispanic/Latino youth and their families. Activities include, celebrations, guest speakers, and workshops that help Achievers connect with their cultural roots and gain a deeper understanding of their heritage.
Our Saturday Programs
Mentoring & Enrichment
Mentoring & Enrichment: Throughout the academic year, Adelante hosts expert presenters and organizes field trips to enrich the Achievers' knowledge and expose them to various post-high school options. This holistic program not only prepares Hispanic/Latinx students for academic success but also equips them with life skills, career insights, and a deep appreciation for their cultural heritage, empowering them to make informed decisions about their futures.