Our Students
We welcome students of Hispanic/Latino heritage. Students who join must commit to personal, social, academic, and cultural growth, and parents must help foster their development. To participate in any Adelante program, both parent and student must be present and register on the first day of the program.
In Adelante everyone has a dream, everyone speaks the same language, and everyone is family" - Sabrina Lloret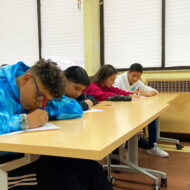 College Prep
Offered in Fall and Spring, our younger students discover their individual interests and abilities and connect with possible careers. We guide our high school students through the application process, scholarship opportunities, essays, and ACT prep. This season we are visiting Eastern Kentucky University and Spalding University.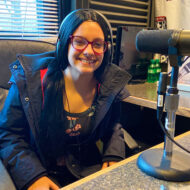 Careers
Dr. Fernanda Nota of the University of Louisville School of Medicine introduced students to the medical professions. Students visited the UofL campus to meet with four university professors in the fields of Anthropology, Immunology, Paleontology and Physiology and explore their laboratories. The next week students learned about Clinical Medicine by medical student Alex Marti and nurse Carolina Imhoff.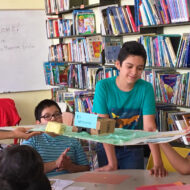 Junior Achievement
Students learned the skills required to be a successful entrepreneur and how to draw upon these skills in their own lives. Through several fun activities the students learned about the characteristics of entrepreneurs, the risks involved in starting a business, and the steps they took on the road to success!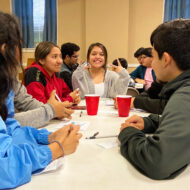 Cultural Exposure
Mexican artist and activist Frida Kahlo appeared from the past to share with our students her glorious and difficult life. We viewed Frida's art as a reflection of Mexican history, politics and culture. Students were challenged to discuss her work as it related to her illness, injury and marriage to Diego Rivera.
Our Saturday Programs
Mentoring & Enrichment: Saturday presentations, workshops and field trips which provide academic support, life skills development, community service, and career opportunities for students and families. Every Saturday at Douglass Boulevard Christian Church.