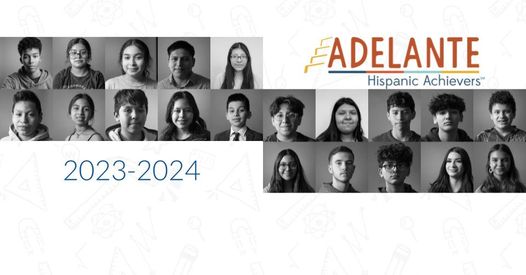 Adelante Hispanic Achievers (Adelante) is a non-profit (501 (c) 3) and volunteer- based organization chartered to provide opportunities for Hispanic youth and their families to gain the skills and knowledge necessary to function cross-culturally and to contribute to society as informed and pro-active citizens.
Our goals are to encourage Hispanic youth to set and meet high personal, educational, and career goals and to increase parental involvement in their children's education and future.
Your donation allows us to empower Hispanic youth and strengthen our community.
Adelante respects your privacy. We collect no information about you unless you choose to provide that information to us. We do not give, share, sell or transfer any personal information about you to any third parties. To prevent unauthorized access, maintain accuracy, and ensure the correct use of information, we have put in place appropriate physical, electronic, and administrative procedures to safeguard and secure any information that we collect. If you have any questions about our privacy practices, please contact us at our physical address or email: [email protected]